Chloe Thomas, 25, from Tonypandy, admits child cruelty towards 17-month-old Finley who was killed by Sean Buckley, 28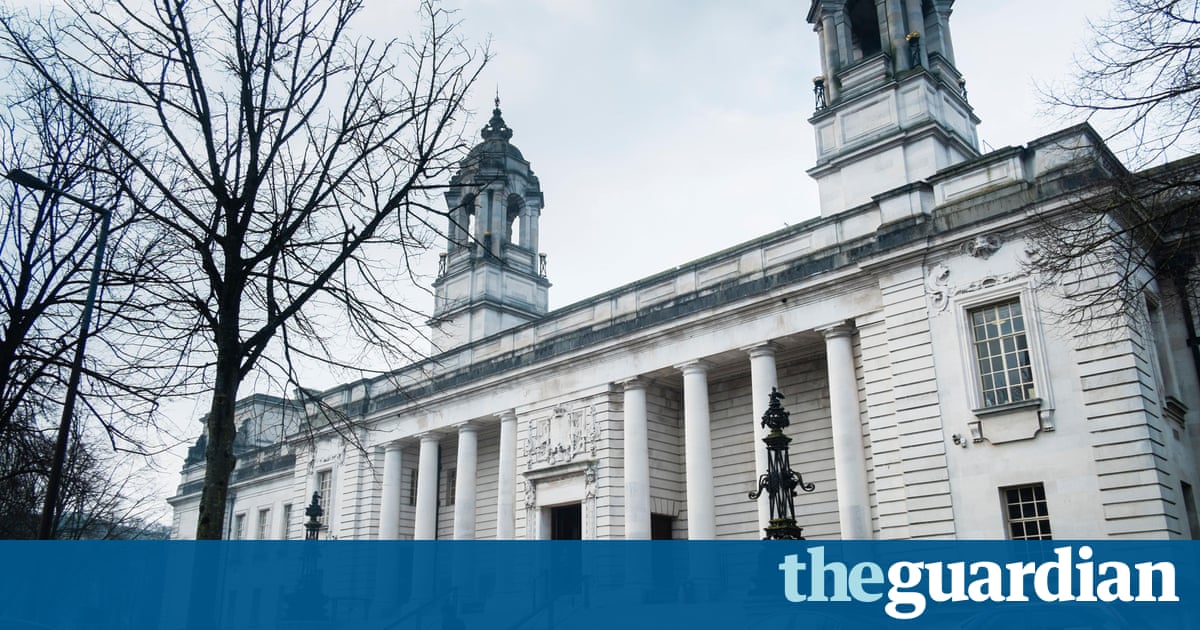 A woman whose boyfriend murdered her 17-month-old son by beating him with a garden chair has been jailed for failing to protect the boy.
Chloe Thomas, 25, from Tonypandy, south Wales, was jailed for 20 months after admitting child cruelty towards Finley, who died after suffering a fractured skull and ribs. A postmortem also found Finley had cocaine and cannabis in his system at the time of his death, Cardiff crown court heard.
Thomass partner, Sean Buckley, 28, has been jailed for life and told he would serve at least 17 years in prison.
Sentencing Thomas, Mrs Justice Frances Patterson told her: You had a duty to protect your son and have failed to do so. You were the closest to him but stood by and did nothing until it was too late. It was in his own home that Finley should have been safe. You still refuse to recognise the gravity of what Buckley did to your son. You failed to comprehend the importance of seeking medical assistance for your son and I note you said you would do nothing differently. You have been inadequate in your role as a mother. You are dangerous.
The court heard Thomas was obsessed and infatuated with Buckley despite him beating Finley. Roger Thomas, prosecuting, said Finley was a vulnerable victim, and his mother purposely ignored his suffering. After the final attack, paramedics were called and the couple told wicked and deliberate lies to hide the physical abuse the baby had suffered, claiming he had fallen down the stairs, the court was told.
Thomas said: The catastrophic injuries which resulted in his death were not from a simple fall but rather from a deliberate and abusive act by Buckley that had a devastating effect. Evidence shows Finley was subject to repeated assaults before he died.
The prosecutor said Thomas had abused her position of trust and had failed to seek medical help. She was aware Finley was unwell and sought to close her eyes to what was taking place, he said.
The court heard a pre-sentence report describe Thomas as posing a high risk to any child in her care.
Sally Howse, defending, questioned Thomass intellectual capacity to cover up her toddlers abuse, but admitted the little boy had not been properly cared for. She said: Its clear that funds which should have been spent on that little boy were not spent on him but on drugs.
Howse added: She has delayed grief reaction. Her attitude to Sean Buckley is still uncertain. Thomas has insisted she did not give the child drugs directly but accepted he had been exposed to illegal substances. Howse said Thomas had been a proud mother before she began the relationship with Buckley.
Des Mannion, head of NSPCC Wales, said he hoped a detailed case review would provide much-needed answers to the tragedy and prevent other children suffering in the future. He said: Chloe Thomas failed to protect her own son from the horrific abuse he suffered at the hands of Sean Buckley abuse which ultimately led to Finleys brutal murder. Cases where a young child is murdered in these horrific circumstances are mercifully rare in Wales but we know that abuse and neglect take place every day in too many homes across the country, each damaging a childs future. We all have a duty to look out for their welfare.
Read more: www.theguardian.com