A bacterial infection afflicting the Blackfish subject is extremely difficult to treat says SeaWorld veterinarian: I wish I could say I was optimistic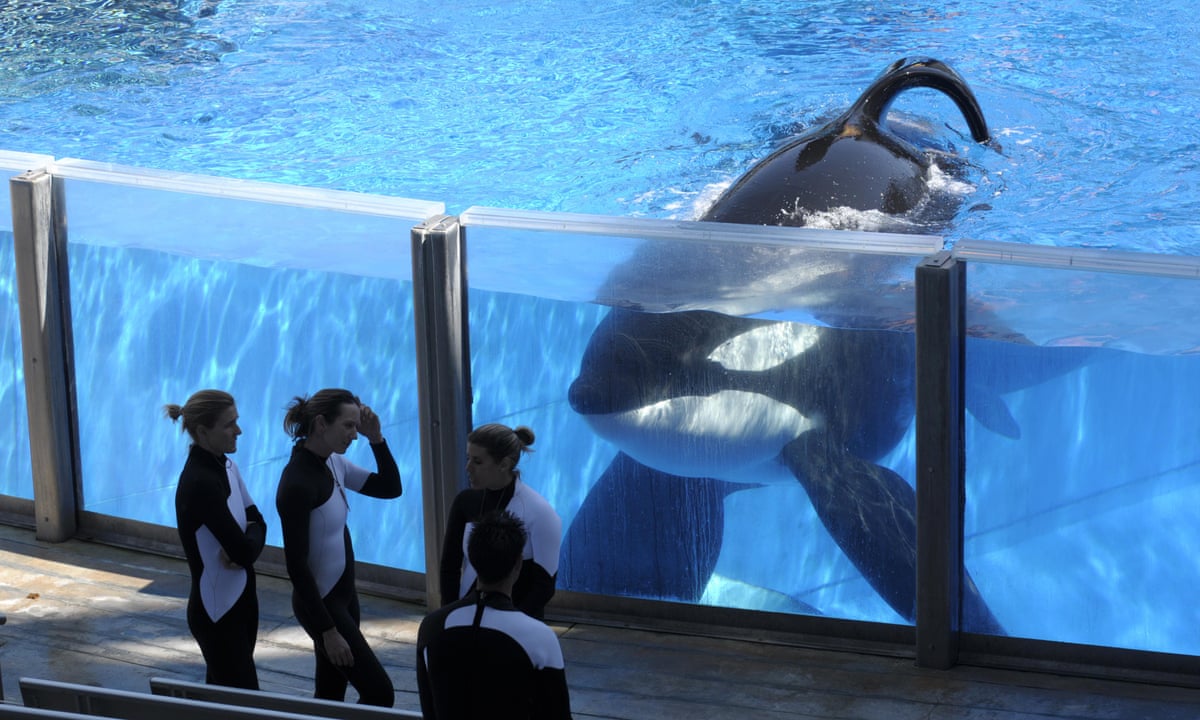 The killer whale responsible for the death of a SeaWorld trainer is very sick from a bacterial infection that may eventually kill him, SeaWorld officials said on Tuesday.
In a post on the parks blog, officials said the infection in Tilikums lungs has been resistant to treatment thus far. Tilikum has been lethargic, and veterinarians and trainers are trying to manage the infection and make sure he is comfortable.
Its extremely difficult to treat, staff veterinarian Dr Scott Gearhart said in a video posted to the blog. I wish I could say I was tremendously optimistic about Tilikum and his future but he has a disease that is chronic and progressive and at some point might cause his death.
Tilikum has been at SeaWorld Orlando for 23 years and has been used many times for the parks breeding program.
In 2010, he grabbed trainer Dawn Brancheau after a Dine with Shamu show and pulled her into a pool, killing her.
Tilikum was involved in the deaths of two others. In 1991, a part-time trainer at Sealand of the Pacific, in British Columbia, slipped accidentally into a pool holding Tilikum and two other orcas. They submerged her and dragged her around the pool. The park closed a short time later, and Tilikum was moved to SeaWorld Orlando.
In 1999, a man who had trespassed into SeaWorld Orlando after the park closed was found dead in Tilikums pool.
The documentary Blackfish chronicled Tilikums life and argued that killer whales become more aggressive to humans and each other when in captivity.
The documentary fueled criticism of SeaWorld by animal rights activists.
After the documentarys release in 2013, several entertainers pulled out of planned performances at SeaWorld parks, and Southwest Airlines ended its 25-year marketing partnership with the theme park company.
Read more: www.theguardian.com