Rivalries can be tough to manufacture from scratch. But the Swedes heroics at the StubHub Center ensured El Trafico already has plenty of spice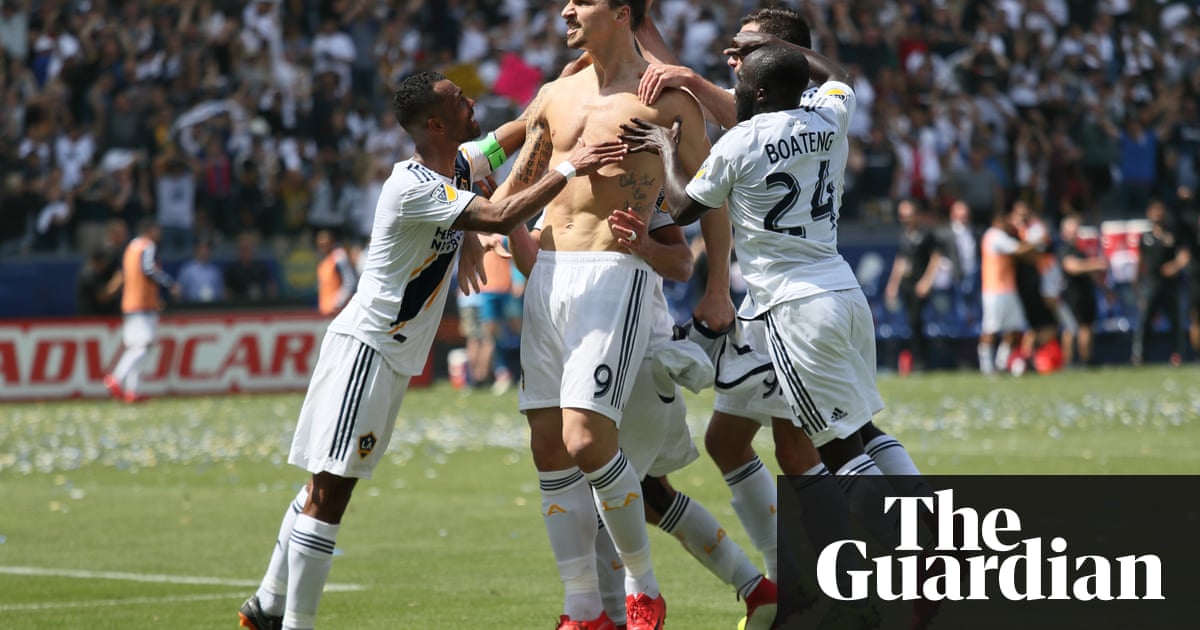 A tongue-tied local television reporter endured a moment of infamy outside the StubHub Center on Saturday afternoon when he referred on-air to LA Galaxy's derby hero as "Zultan Zibrahimovic".
The reporter seemed to be one of the Angelenos unable to rattle off the name of a striker who, after just a couple of days on the job, already has the potential to transcend the city's sporting scene in a manner akin to his former Paris St-Germain team-mate David Beckham.
Zlatan Ibrahimovic loves the spotlight, and even at 36, he proved that he still boasts the ability to make global headlines. But while Ibrahimovic's impact understandably stole the show, there was more to the "lion's" debut heroics than the swipe of his right boot from 40 yards out or the glancing header that won a 4-3 thriller in the dying seconds.
It wasn't even that Ibrahimovic instantly banished doubts over his fitness or mobility by demonstrating that the $1.5m outlay on his annual salary may prove to be a snip. Crucially, by putting the icing on Galaxy's remarkable comeback, Ibrahimovic instantly provided a hook to this all-LA affair.
Suddenly, a rivalry manufactured from scratch has spice. In just 30 minutes, the narrative switched from whether Ibrahimovic would have second thoughts about joining the Galaxy, to how utterly absorbing the encounter was as an inaugural derby. It was one of MLS's classic encounters.
The bar has been set and if subsequent games between the two neighbours come anywhere close to matching Saturday's entertainment value, then the MLS hierarchy will rightly be patting themselves on the back for introducing a second cross-city derby to the league.
Inevitably, given they are the new kids on the block, the LAFC fans saw the trip across town as the chance to hand Galaxy a bloody nose. Hundreds of them donned the new franchise's all-black colours and banded together in the away section to form a singing section that began their repertoire more than an hour before kick-off.
But even before the opening whistle, Galaxy fans weren't convinced by the new neighbours, and it wasn't because of the swathes of attention on Will Ferrell, Magic Johnson, Bob Bradley et al.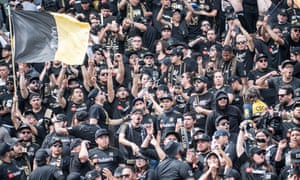 Read more: www.theguardian.com