Paolo Bandini: New Englands stout defense will make the difference in a mouth-watering matchup between the two best quarterbacks in the league this season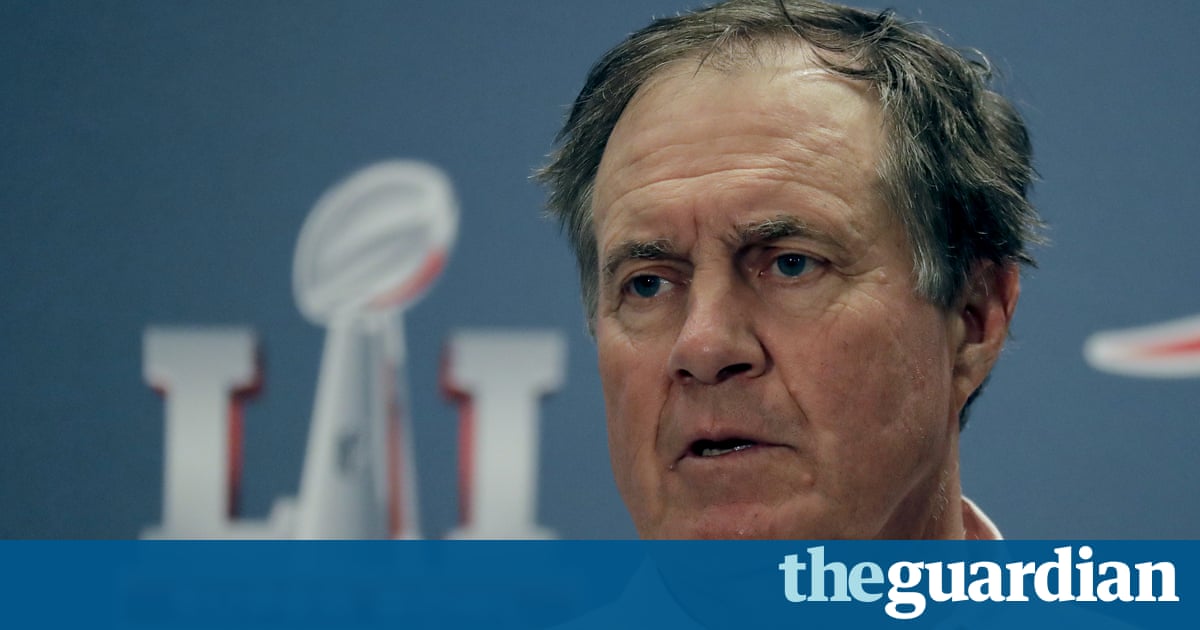 Success is supposed to be fleeting in the NFL. The Atlanta Falcons are a case study in how its meant to be in a league whose structure is designed to promote parity. After going 14-2 and reaching their first Super Bowl in 1998, they failed to even get back into the postseason for another four years. The exact same thing happened after they went 13-3 and reached the NFC title game in 2012.
And now, all of a sudden, they are back in the big dance.
The New England Patriots, of course, do things differently. This will be their seventh Super Bowl appearance since hiring Bill Belichick as head coach in 2000. No other team has played in more than three over the same span.
Does that mean they will win on Sunday? Not necessarily: we have seen Belichick lose on this stage before. Admittedly, only against the New York Giants, but six games probably isnt a large enough sample size to deduce that no other opponent could upset them.
So, lets try and break this one down through the matchups instead. But first, a quick update on our Pick The Playoffs contest, where three readers have called all 10 games correctly so far.
Can mmmbop86, nbcnfl or ShadowWarrior make it a clean sweep? Or will they fall at the final hurdle? Ill post the full standings in the comments section shortly, but if youre within a point of the lead, do include a score prediction for Sundays game – this will be used as a tie-breaker, if required, to determine our winner.
For now, I can announce that castigers is our overall champion for the combined regular season and postseason contests, having built a two-point lead over the rest of the field with only the one game left to play. Do join me in congratulating them on an impressive 72 correct picks out of a possible 112 so far (and lets not forget that two of those games ended in ties ).
Falcons offense v Patriots defense
Atlanta led the NFL in scoring during the regular season, with Ryan averaging a ridiculous 9.3 yards per passing attempt and generally performing at a level above anything he had produced in his (already solid) career. Meanwhile, no team gave up fewer points than the Patriots.
Its worth noting that the Falcons have not just been running up the scores against bad teams. According to Football Outsiderss advanced DVOA metrics, they faced the second-most efficient group of defenses of any team in the NFL this season. Atlanta put 38 points on Arizona, 29 on Kansas City, 23 on Denver and then 36 on Seattle last month in the playoffs.
The Patriots have barely faced a team all season with anything close to this offensive potential. They did restrict the Steelers to a combined 33 points in two meetings, but Pittsburgh were missing Ben Roethlisberger in week seven, and lost LeVeon Bell early in the AFC championship game.
What makes the Falcons so dangerous is the range of weapons at Ryans disposal. Julio Jones is an extraordinary talent quite possibly the best wide receiver in the league but if it was just a question of keeping him in check then I would have no hesitation backing the Patriots to do so, especially after seeing how they contained Antonio Brown using constant double-teams.
Repeating that strategy against Atlanta, however, would appear riskier. The Falcons do not have a standout No2 option in the receiving game, but what they do have is a whole cast of reliable pass catchers and playmakers, from Mohamed Sanu and Taylor Gabriel at receiver to Devonta Freeman and Tevin Coleman coming out of the backfield. Assign two defenders to Jones, and will you still have enough left over?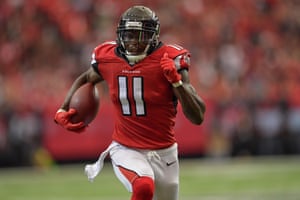 Read more: www.theguardian.com