Cond Nast chairman who was the architect of the magazine companys huge global success
Samuel Irving Newhouse Jr, known as Si, was the elder, less favoured son of tough old Sam Newhouse Sr, who built an American press empire one local paper at a time and whose wife, Mitzi, loved Condé Nast's Vogue magazine so much that he bought her the company as an anniversary present.
Sam prepped his younger, more streetwise son, Donald, to take over the newsprint and inserted shy Si in the high-shine Condé Nast magazine company. Si Newhouse, who has died aged 89, took the china-clay-surfaced, ad-magnet pages and its few publications and turned them into a shelf of global magazines all his own. He launched, revived or shut them, and took the decisions to hire and fire their editors.
You may not have heard of the family business, Advance Publications, its solid papers and TV stations that were for decades a licence to print money; but you will know Vogue, the New Yorker, Vanity Fair, GQ and Wired. Newhouse personally read those magazines right down to the text on their spines and queried the typography of the captions. He even knew how many readers renewed subscriptions, which allowed him patience with magazines in turmoil. That knowledge took time to accrue.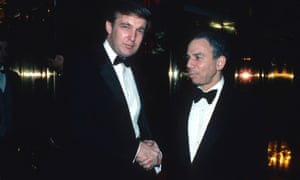 Read more: www.theguardian.com