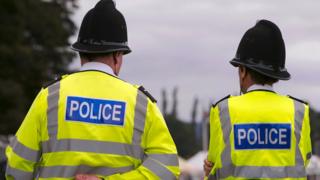 The government is to lift the 1% public sphere pay detonator for the first time for both police and prison police, the BBC understands.
Ministers are expected to accept recommendations for higher offer rises this week and too to pave the way for similar increases in other sectors.
Unions, the resist, and some Tories are announcing for the detonator to be lifted.
But "theres" advises that police forces have planned for a 1% rise and without extra money, occupations are at risk.
Reality check: Is public sphere remunerate higher than private sector ? Public sector pay: Will they or won't they ? Hammond suggests UK must 'hold nerve' over public repay Image caption Nurses demonstrated about the remuneration detonator at Westminster last week