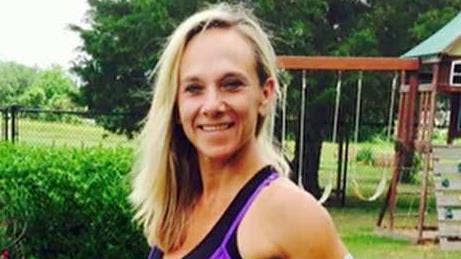 A woman who was obtained assassinated last month in a Texas church received a "creepy and strange" message days before her death, according to a search warrant.
Terri "Missy" Bevers, 45, was were dead early on the morning of April 18 at the Creekside Church of Christ in Midlothian. She had gone there to prepare to lead training exercises class and her body was found by several of her students. Permissions said Bevers had suffered multiple puncture wounds to her honcho and chest.
Surveillance video demonstrated an unidentified being strolling through the church in SWAT gear in the moments before the murder.
According to an declaration, Bevers had shown a friend a word that had been sent to her on LinkedIn, a business networking social media website. The document was of the view that neither Bevers nor her friend knew the man who cast the theme and both agreed that it was "creepy and strange."
Police said Bevers' friend did not remember the call on the detail that cast the meaning.
The affidavit also reveals that Bevers and her husband Brandon had been struggling with marriage and financial problems. Police said Bevers had been receiving "flirtatious and familiar" LinkedIn words from another man since January.
Police told FOX 4 "the mens" messaging Missy has been cooperating with investigators and is not considered a suspect or person or persons of interest.
The affidavit seeks access to Terri and Brandon Bevers' phone records, as well as those of seven other people. Police apparently speculated Bevers had been in contact with her attacker. The documents position it is possible that Bevers' killer had a cell phone on him or her, and may have used it to report the murder.
"I adored my partner, " Brandon Bevers said in a statement Thursday. "My children will ever know that as well. The children are my greatest fear right now given the information they will eventually receive in one sort or another. This is concerning to all of us."
Click for more from Fox4News. com .
Read more: www.foxnews.com