Alvin Hellerstein, who presided over 12 -year lawsuit to disclose military images of detainee defamation, may thrust further liberate of picture in near future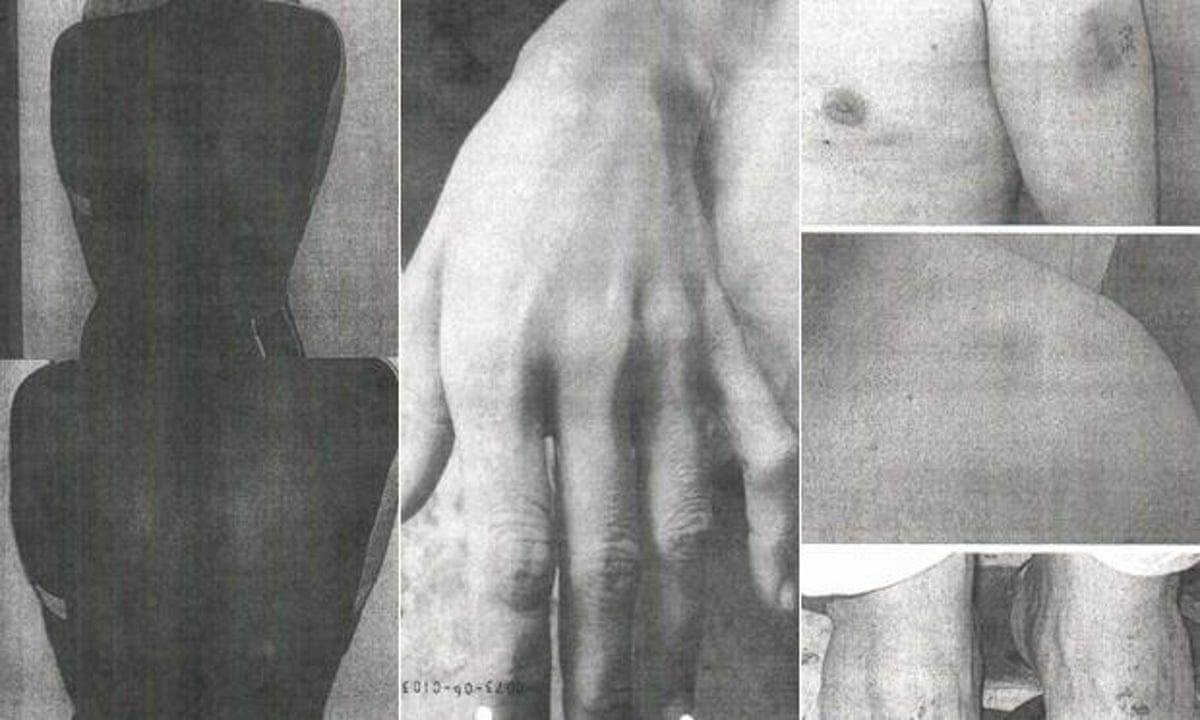 A federal adjudicator has sharply chided the Pentagon for the process by which it buried hundreds of Bush-era photos establishing US military personnel torturing detainees in Iraq and Afghanistan, suggesting Barack Obama may have to release even more graphic imagery of abuse.
Alvin Hellerstein, the senior adjudicator who has presided over a clarity suit for the photos that has lasted more than 12 times, showed resentment over the Pentagons compliance with an ordering he issued last year involving a case-by-case verdict that release of an estimated 1,800 picture would endanger US troops.
We dont know the methodology, we dont know what was reviewed, we dont know the criteria, we dont know the numbers, Hellerstein said during an hour-long hearing on Wednesday.
Hellerstein said he would formally regulate on the matter in the near future, a process that are able to enforce the Pentagon to disclose additional photographs.
Tara LaMort, a justice department advocate, argued to Hellerstein that a multi-layered its consideration of the photographs, conducted by the military officers on the Pentagons joint faculty, had determined that disclosing the vast majority of the photographic treasure trove would cater terrorist radicals with propaganda helpful for recruitment.
Yet Hellerstein, a Bill Clinton appointee who said he has tried to give Obama and George W Bush courtesy on remaining potentially inflammatory photos secret, told LaMort that decision is not sufficient to for judicial critique because it omitted the reasoning behind denying specific photographs.
My complaint is there are no sayings, Hellerstein said. The government has not said why this specific photo is dangerous.
LaMort declared she was facing an uphill battle before the adjudicate, who replied: I should say: youre good at that.
In February, the Pentagon released 198 anguish image from the hoard, following a certification from defense secretary, Ashton Carter, that they posed a negligible menace to US service members. That certification resulted from Hellersteins order in 2015, following an October 2014 ruling, scorning its own position of two US presidents that none of the photos ought to be made public.
The 198 photos released in February display bruises, bandaged body parts and reddened ratings on unidentified detained people. Lawyers for the American Civil Liberties Union, which has sought secrete of the photographs since 2004, instantly suspected that Carter has there labelled "the worlds largest" innocuous of the photographs for liberation as a means of ending the disclosure suit.
The ACLU has pursued the occasion for over a decade, through setbacks in both Hellersteins courtroom and in higher appellate courts, because it argues that the photographs represent evidence of crimes. Their smothering, the ACLU bickers, contorts the historical record about the fullest extent the US primarily engaged in torture.
Read more: www.theguardian.com