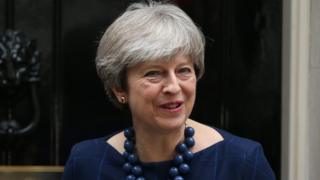 The prime minister is set to announce a crackdown on the coercion of political candidates, 100 years after some wives got the vote.
Theresa May will make an appeal for "tolerance and respect" and say it is unacceptable for anyone to face menaces over their political view.
She will consider a new offence to protect political leaders and their families.
A report previously detected wives, ethnic minority and lesbian campaigners were most likely to be targets of abuse.
The move follows a week in which Tory MP Jacob Rees-Mogg was caught up in a scuffle at a Bristol university and Labour Haringey council leader Claire Kober quit over claims of sexism and bullying by party supporters.