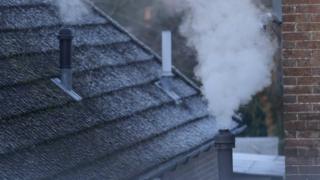 An approximated 9,000 parties died last wintertime in England and Wales as a result of living in a cold dwelling, a university survey has suggested.
It noticed a fifth of the 43,900 extravagance wintertime death toll of 2014 -2 015 were is a result of low-toned indoor temperatures, BBC Panorama has learned.
Cold dwellings increase the dangers of respiratory infections, heart attacks and strokings, the researchers said.
Ministers say 1m has been invested to facilitate those who are ill from cold homes.
'Entirely preventable'
The University College London( UCL) learnt calculated that 9,000 demises was the highest quantity for 15 years.
Each year, the Office for National Statistics calculates the increasing numbers of additional deaths which take place in wintertime, caused by interrelated issues, including sinks, viruses which are more prevalent in winter and cold indoor temperatures producing on or exasperating illness.
Researchers took those statistics and the English Housing Survey, which collects information about the condition and energy efficiency of housing, and extrapolated the number of deaths occurring in the coldest homes.
Dr Jessica Allen, whose unit deported the study, told BBC Panorama: "This was not the coldest winter on chronicle. People expiring from cold residences are caused by high gasoline rates, low incomes and good isolation. It's exclusively preventable.
"If that was an epidemic of some canker there would quite rightly be parties parading in wall street and effecting an outrage, but this is because of the cold."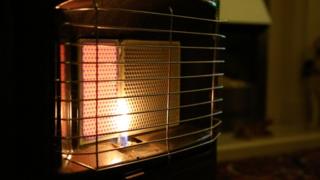 Dr Allen said the figure was a outraging accusation on the present level of gasoline poverty.
The charity Age UK estimates that gasoline privation, where people cannot yield to heat their dwelling, expenses the NHS around 1.3 bn every year.
In 2000, the government concurred a legally-binding objective to eradicate ga poverty by 2016.
But the target has been missed and official figures evidence there are still five million people living in cold homes.
The government used to define a household as gasoline poverty-stricken if they wasted more than 10% of their income on heating their residence, but the government changed how it weighed fuel poverty in England in 2013.
The criterion for fuel poverty in England is now based on whether heating a dwelling to a respectable guideline would leave the household below the poverty line.
Analysis carried out for Panorama suggests about 13 m parties would be classed as ga poor if the definition had stayed the same. Under the brand-new measuring the number of people is around five million.