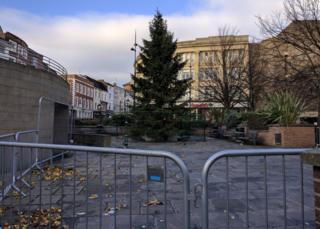 A council has admitted "its been" "over cautious" when it invested a widely-ridiculed cordon around a Christmas tree for public safety.
Derby City Council told you so formed the "exclusion zone" in Market Place to "enable people to view the tree at a safe distance".
People complained it was "a disgusting mess" and "not holiday at all".
Most of the metal fencing has now been removed but a smaller barrier remains around the tree.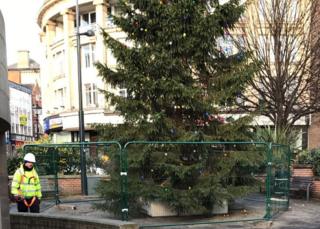 The council said in a statement: "As is particularly so every year, we evaluate the risk assessments related to the city Christmas medals based on current health and safety legislation.