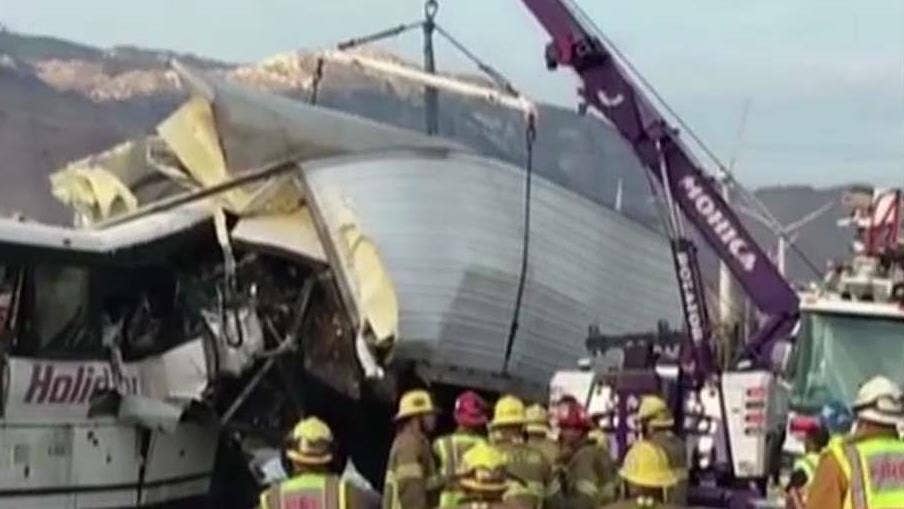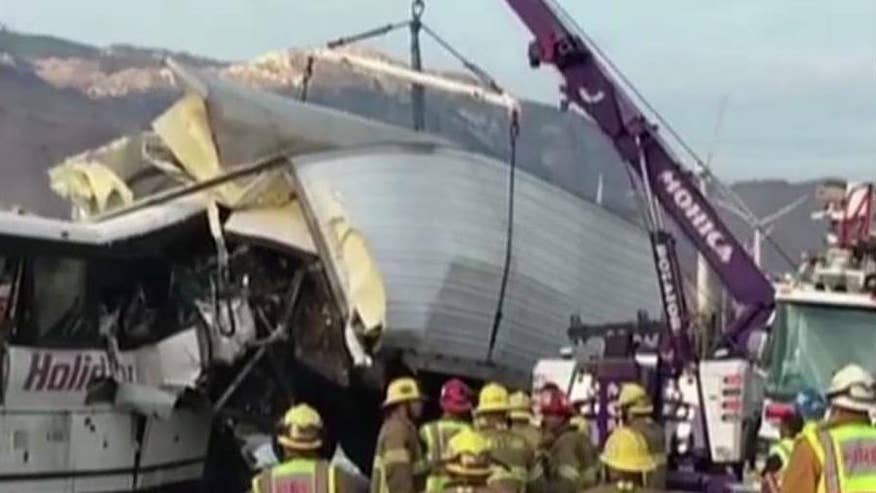 PALM SPRINGS, Calif. – Ana Car didn't remember the sudden impact, only that she woke up among dead and injured passengers in a dark tour bus filled with screams of terror and agony.
The retired factory worker had spent an evening gambling at a desert casino and was sound asleep when the bus heading to Los Angeles smashed into the rear of a slow-moving tractor-trailer. The crash killed the bus driver and 12 passengers and injured 31 other people.
"I can't believe how many died," she said, sobbing Monday as she recovered from bumps, bruises and a sore back. "It was so horrible. These images are going to stay in my head for life."
The National Transportation Safety Board was investigating the collision, which is one of the deadliest wrecks in California history.
The truck was creeping along at 5 mph because of utility work that had gone on throughout the night along Interstate 10 near Palm Springs. That's when the bus, moving as fast as 65 mph, slammed into it, authorities said.
"There's no indication whatsoever that the driver applied the brakes," said California Highway Patrol Border Division Chief Jim Abele, citing the power of the impact and the fact that police found no skid marks.
Initial reports said four people were dead, but many bodies were later found in the front portion of the bus that ended up inside the trailer.
Read more: www.foxnews.com