International development secretary advises assistant radicals to deliver on promises, while Save the Childrens head dismiss reports he was made to step aside from a review into handling of complaints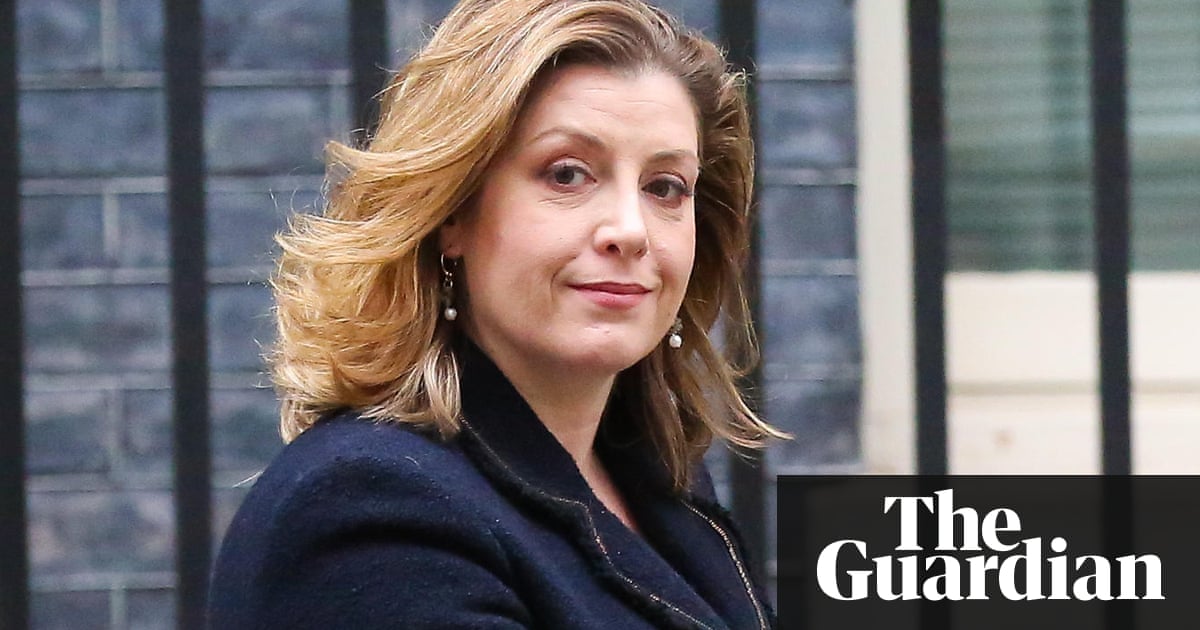 The international increase secretary said the "grotesque" sexual exploitation of the vulnerable by assistance laborers is a result of Britain's failure in its duty to set succour recipients first.
The scandal has shown that aid organisations has already become complicit in the exploitation of beings they were supposed to help, Penny Mordaunt said.
To recover from the "wake-up call" of the Oxfam scandal, Mordaunt lent, aid organisations needed to live up to their ethics and deliver on their promises to the world's poor.
Mordaunt, who has accused Oxfam of a " ended betrayal of trust "~ ATAGEND over the route it administered the Haiti revelations earlier this month, alerted assistance groups:" You cannot help and support beings, you cannot give them hope and a chance, you cannot support human rights or the dignity of every human being, whilst them for sexuality, and whilst money an industry that employs them ."

The aid sector is reeling from discoveries that organisations including Oxfam, Save the Children and the United Nations have mishandled allegations of sex wrongdoing. Oxfam's work was temporarily suspended in Haiti pending an investigation into how it administered claims of former personnel paying for sex.
Meanwhile the chief executive of Save the Children has dismissed as" tittle tattle " reports that he was forced to step aside from its examination of its handling of complaints of sex misconduct amid a conflict of interest.
Kevin Watkins, who has guide the donation since September 2016, said he had had no intention of taking part in the review process from the outset and had informed the board of his decision.
Penny Mordaunt, in a pondering pronunciation to a gathering run by Bond, the UK network for international proliferation organisations, questioned:" How did those, there to protect, aid and act the most vulnerable people on earth, become complicit in their exploitation- by protecting the perpetrators, by failing to traction the problem or turning a dazzle see?
" Because we failed to thrown the beneficiaries of aid firstly. How did we lose sight of that fundamental responsibility, for all the good parties, numerous in this room today, and all the good works done? For be in no doubt that is what has happened.
" It may have started with working attitudes bears of fundraising press, ferocious challenger for proposals or effort, patrolling an organisation's reputation to maximise its reach and volunteer.
" That attitude located a justification, via the tumultuous and complex status we operate in, the faith that reporting wrongdoing would do more damage than good, that we've so many other things to worry about, or that peacekeeping troops are doing far worse. And then any nagging disbeliefs that dawdled, as predatory souls moved to another organisation's payroll, were banished, in order to avoid any criticism of key sectors ."
In reference to Oxfam, the result, she said, was the" grotesque happening of aid works sexually employing the most vulnerable populations ".
Aid organisations necessary a "to be" roster as well as a" to do" index, she said.
The MP for Portsmouth North, who has censored expedite applications from Oxfam until it can meet the high standards expected, said she would stop fund organisations that fail to do so.
But she praised the" heartfelt, dedicated, tireless individuals" doing stunning work in key sectors and said she remained committed to the 0.7% of GDP spend on aid. She told them:" I believe in you, in why you chose this profession and in why you are here today.
" Since the Oxfam scandal broke, you and UK aid have helped vaccinate around 1.5 million children from polio. That's heroic.
" But if we have the firmnes and the will to change we can do more ."
She said it was important that the UK extradited on the sustainable development goals, for" the 10 million more children who will see their fifth birthday … and the 400 million more able to read and write ".
Separately, Save the Children's chief executive, Kevin Watkins, said he was " surprised" to read newspaper reports that he was forced to recuse himself from a review of the organisation's handling of complaints of sex misbehaviour.
Watkins, who was a trustee of the donation for eight years, said that where reference is announced its consideration of the item on 18 February he also was informed that he would not be participating in it.
" It would be completely inappropriate for the CEO and former regent to do so ," he said.
" The feeling that I had to recuse myself has no basis in reality ."
Watkins said he announced the internal review, of organisational culture at the benevolence, as part of his commitment to fixing the issues thrown up by recent mismanagement allegations.
Asked what he knew about claims of sexual harassment by senior digits when he was a regent of the benevolence, Watkins told the Guardian:" When I was a trustee if I had felt there was improper process I would have resigned as a trustee. I had no floors for belief there was an improper process ."
He said:" But I've also made it clear that we need an independent revaluation. The ground I set up its consideration of the item was as a impartial diagnosis of where we are at ."
Read more: www.theguardian.com